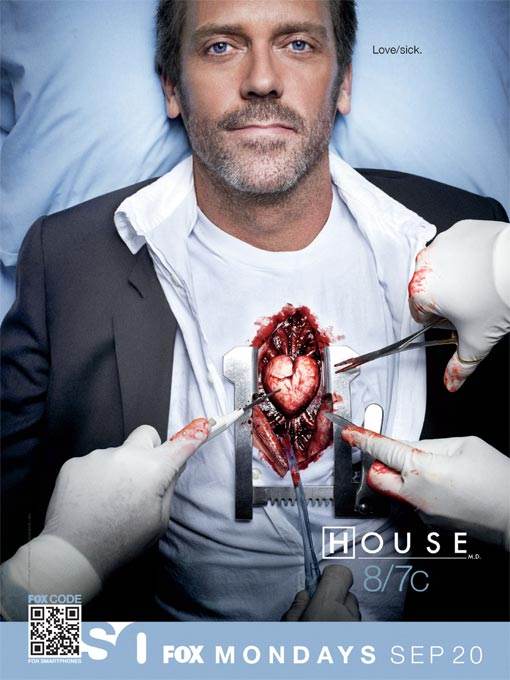 Given that last season ended with House and Cuddy finally kissing and making up - for real this time around! - it's a no brainer that one of the major issues addressed in the new season will be their long awaited relationship.
FOX has released a poster for season 7 today (via Michael Ausiello from EW) and, while it is awesome and a teeny, tiny bit gruesome, the message is also quite obvious: House is going through major heart surgery - figuratively, of course - as Cuddy will attempt to fix his very, very damaged heart.
I don't know about you guys, but I have a feeling we are in for one hell of a season. Maybe this is how House will get back on its feet, after the last couple of rocky seasons.