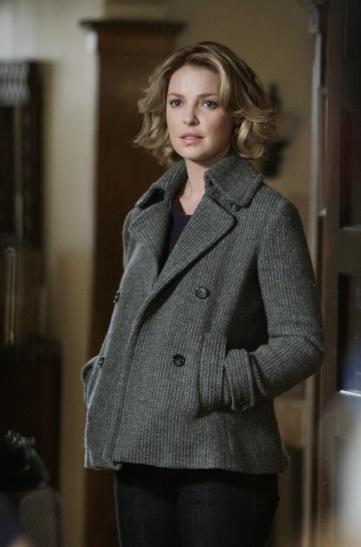 Izzie is back on Grey's Anatomy.
Whether her return is short-lived is another story.
After taking a three-month maternity leave to bond with her 15-month-old daughter Naleigh, whom she adopted in September with musician husband Josh Kelley, Katherine Heigl is due to return, finally, to the set of Grey's Anatomy on March 1.
But two weeks later, the actress will be in Las Vegas to accept the ShoWest award for Female Star of the Year, a film honor previously won by Angelina Jolie and Jennifer Aniston.
Is that yet another sign that Heigl - who took a five-episode hiatus from Grey's earlier this season to film the romantic comedy Life As We Know It - is ready to depart Grey's?
It wouldn't be a shock, says a source close to the show.
To Read More ClicK Here.