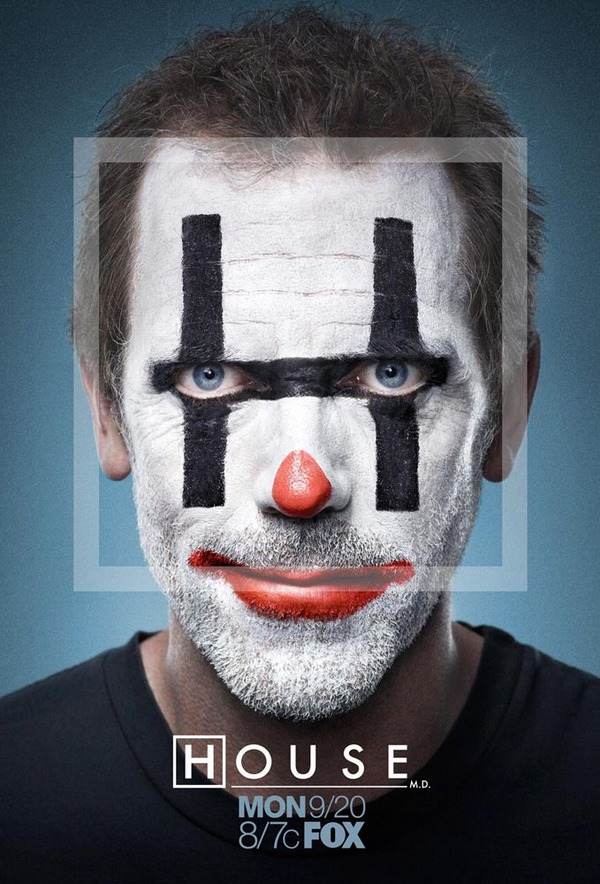 FOX has released today yet another poster to promote the new season of the hugely popular show House, MD. After implying that Dr. House will undergo some serious heart surgery - figuratevely, of course - one of the new posters brings something completely different: House as a clown.
What are your thoughts on it?
To Read More Click Here.