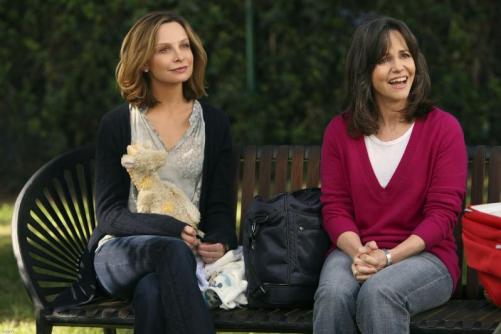 ABC's Brothers & Sisters is getting ready to party like it's 1973 ... and 1986!
The soapiest drama with the best cast in prime time is flashing back and casting younger versions of the entire Walker clan for a special two-part episode set in 1973 and 1986.
Between this, Lost and ill-fated Life on Mars, ABC has a thing for the '70s.
EW reported the news yesterday, and notes that not every character will be cast in the past, but seven notables will. Among the roles Brothers & Sisters is looking to fill:
* William Walker at 33 (set in 1973)
* Nora Walker at 28 (set in 1973)
* Holly Harper at 21 (set in 1973)
* Kevin Walker at 14 (set in 1986)
* Kitty Walker at 18 (set in 1986)
* Tommy Walker at 16 (set in 1986)
* Sarah Walker at 20 (set in 1986)