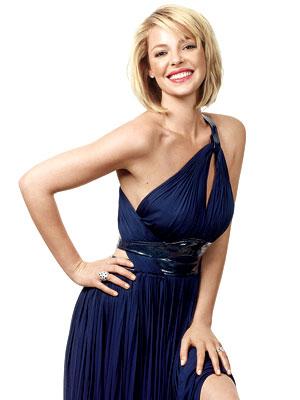 Katherine Heigl is gone from Grey's Anatomy, but not forgotten.
This is particularly true for her co-star and on-screen husband.
"I miss her all the time," Justin Chambers told E! at the Maui Film Festival. "Katherine's such a great actor. She's so fun to work off of. I really miss working with her."
We've seen the last of their on-screen romance ... but we haven't heard the last of it. As we know, Alex called out for Izzie when he was shot in the Season Six finale.
"I think that's a couple on TV that people will always remember," he said. "There's not much Alex without her. I think he'll be mourning Izzie for the next two seasons."
To Read More Click Here.