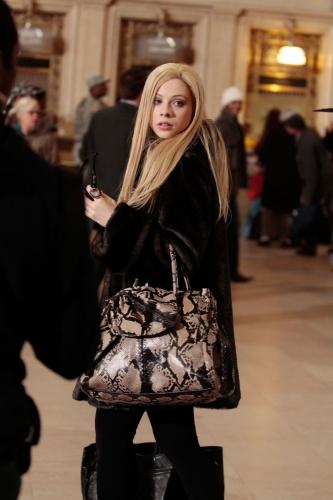 On the recent Gossip Girl season finale, Georgina Sparks returned and dropped a bomb in the closing moments - a baby bomb. On Dan. She says she's carrying his child!
Many fans were quick to call BS because, well, it's Georgina.
Spoiler Alert!
E! Online reveals today, though, that Georgina is really, truly pregnant, and not faking it. Whether it's Dan's baby is still subject to debate, but the evil one is knocked up.
Michelle Trachtenberg cleared this up personally, saying: "Yes, and I'm trying to spread the rumor that I actually was pregnant in real life, too, so that everybody could start talking about how great I look after the baby. I really shed the weight."
To Read More Click Here.