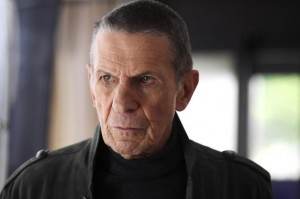 The two-part season 2 finale of Fringe will be airing on May 13 and May 20 and Leonard Nimoy will be returning as William Bell. FOX has released promo photos and two synopses for the season finale. You can also view a promo we previously posted.
THE TEAM VENTURES INTO THE ALTERNATE WORLD IN PART ONE OF THE TWO-PART 'FRINGE' SEASON FINALE ON 'FRINGE' THURSDAY, MAY 13, ON FOX.
To Read More Click Here.