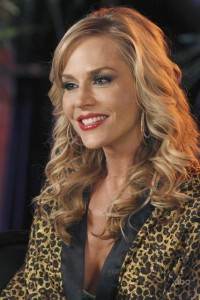 Desperate Housewives is taking a break for a week, but new episodes will be back on January 31. Julie Benz will be making an appearance on that episode as a stripper (possibly with a heart of gold). ABC has released a few photos, particularly of Julie's character. Check them out below.
ANIMOSITY GROWS BETWEEN GABY AND ANGIE, ON ABC'S "DESPERATE HOUSEWIVES"
To Read More Click Here.