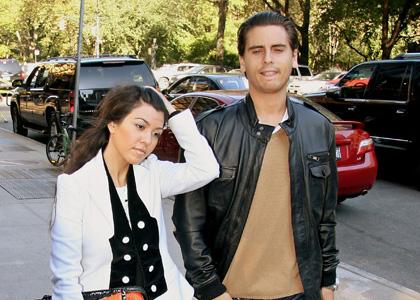 We've all known how badly Scott Disick sucks for months, but did Kourtney Kardashian finally see the light last night on Kourtney and Khloe Take Miami?
We doubt it, but it made for compelling reality television.
In brief, Kourtney realized Scott has been pulling BS and has a problem ... or 19. She and Kim, filling in for the absent Khloe, spend the day on a yacht.
When they get home, the apartment smells of weed. Scott's messed up and when Kourtney confronts him, he grabs her wrist. She slaps him in the face.
She and Kim leave the apartment and sleep at Loren's.
When Scott wakes up, he freaks out, punches the mirror and injures his hand, sending him to the hospital. Poor guy. We feel so bad for him (not really).
To Read More Click Here.