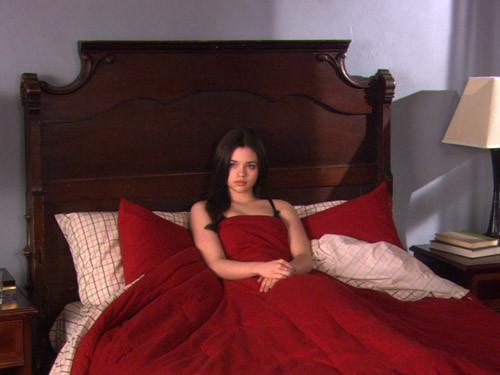 On the season finale of Secret Life, we get a chance to see where all of our characters seem to be headed for their future. Amy and Ricky make a big step in their relationship, Ben and Adrian hint at a future as more than co-parents, and Grace expresses the desire to wild out a bit.
When Amy and Ricky come downstairs after their late night sleepover, they find out Ashley is missing. It turns out she's waiting under Ricky's covers in his apartment, wearing only her underwear. Ricky freaks and tells her to get dressed and that he's taking her home. They have a talk and he says she should wait and have sex with someone she's in love with and she says she thinks maybe he's the one.
He states again that he won't sleep with her and tells Amy what happened.
To Read More Click Here.