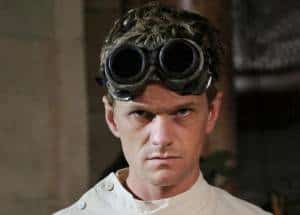 Glee doesn't return for the second half of the season until April 13, but already there is great news about one particular episode guest starring Neil Patrick Harris. EW.com is reporting that Neil Patrick Harris will play Bryan Adam (haha), an arch-nemesis of Will Scheuster, and now a new board member at the school. It seems that Bryan was quite the singing ladies man back in the day, and always got all the chicks and all the solos when in the glee club with Will. But times have changed and Bryan has become quite vengeful.
"Show choir ruined his life, made him feel he could be a star, but all he could do is book Carnival cruises," states the EW source. Bryan attempts to cut the school's art funding which sets off a climactic duet between NPH and Matthew Morrison, who plays Will Schuester.
To Read More Click Here.