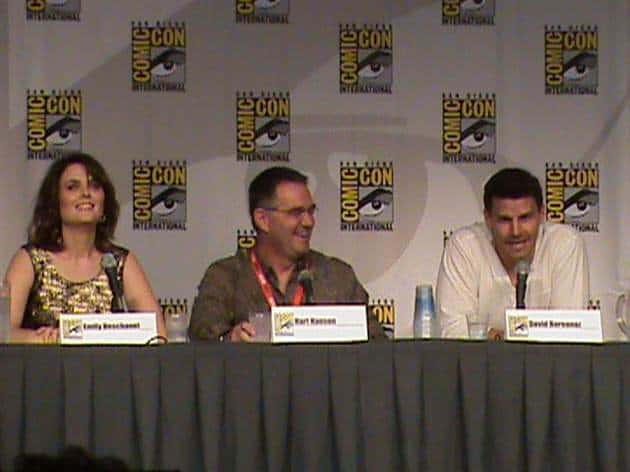 Of all the panels held on Friday, I was the most psyched about Bones (and True Blood, but still Bones). Creator Hart Hanson and star David Boreanaz were on hand to talk about the upcoming sixth season of the FOX show. They revealed a few spoilers during the panel, so we've clearly marked those in the post below.
The moderator from TV Guide started the panel by revealing *SPOILER ALERT* that one of the cast members would die. Eek! Hart refused to provide any further details about it, but said it would be "exciting". *SPOILER DONE*
To Read More Click Here.