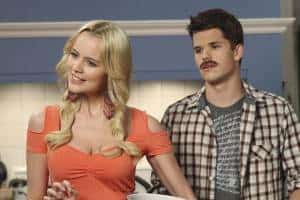 A new episode of Desperate Housewives will be airing on March 21 and it features the most ridiculous mustache known to man. Seriously. Check out the mustache on the Scavo kid. Ridiculous. ABC has released promo photos and a synopsis, which you can view below.
ANGIE'S EX IS REVEALED, ON ABC'S "DESPERATE HOUSEWIVES".
To Read More Click Here.