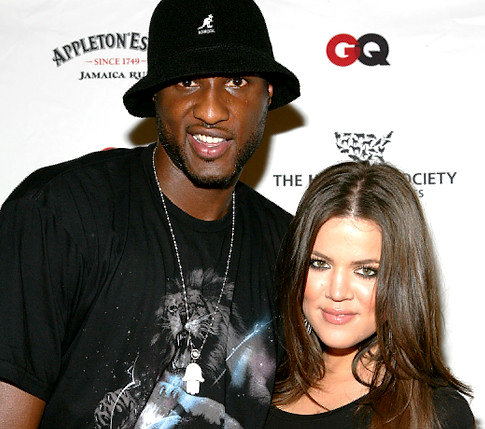 Newlyweds, Khloe Kardashian and Lamar Odom, will have to wait for some time before they are having their honeymoon. The pair, who wed this weekend after dating for just about a month, will have to wait until after basketball season is over to embark on a romantic getaway.
"Khloe and Lamar are going to wait until his off season for their honeymoon. He starts his training camp on Tuesday, so this probably won't happen until next spring," a source close to the pair tells X17 Online. As of the press time it is not known on when and where exactly Khloe and Lamar plan to have their honeymoon. It is also not yet confirmed if the reality TV star will have the honeymoon being taped for her E! series "Keeping Up with the Kardashians" just like her nuptials.
Khloe Kardashian wed LA Lakers player Lamar Odom at a ceremony held on the grounds of the home of music mogul Irving Azoff, a family friend, in Beverly Hills on Sunday evening, September 27. There were a reported 250 guests attending the wedding.