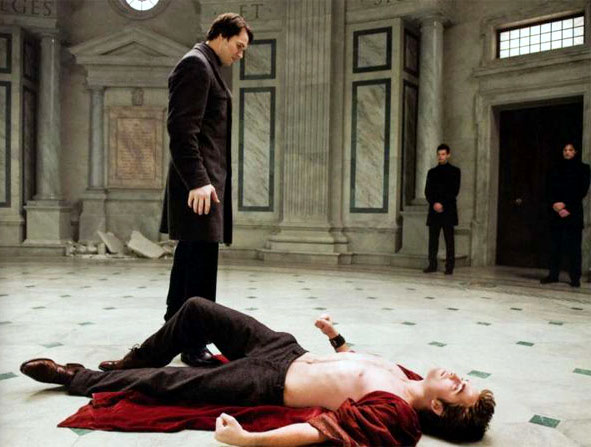 Before a brand new clip of "The Twilight Saga: New Moon" makes its debut on Access Hollywood on Thursday night, October 22, a sneak peek to the clip is brought forth. Introduced by Taylor Lautner, the 10-second preview shares glimpses on the battle between Robert Pattinson's Edward and the Volturi to save Kristen Stewart's Bella.
The clip preview aside, Access Hollywood has also unveiled the first TV spot for this "Twilight" sequel. Centering its attention to the three major characters, the made-for-television footage reels in many never-before-seen sequences from the movie, including the impending battle between Edward and Jacob to win Bella's heart.
"The Twilight Saga's New Moon" is penned by "Twilight Saga" screenwriter Melissa Rosenberg. The story centers on Bella, who is devastated by the abrupt departure of her vampire lover Edward Cullen but her spirit is rekindled by her growing friendship with the irresistible Jacob Black. Suddenly she finds herself drawn into the world of the werewolves, ancestral enemies of the vampires, and finds her loyalties tested.
Many of the original cast members, including Peter Facinelli, Elizabeth Reaser, Jackson Rathbone and Nikki Reed, return to reprise their roles, while Dakota Fanning, Michael Sheen and Noot Seear are among the new additions to the cast. "New Moon" targets a U.S. release on November 20.