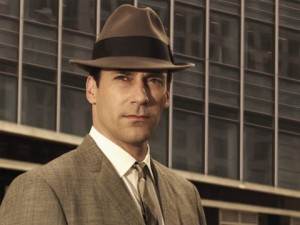 Season four of Mad Men will premiere on July 25 and we have three promos for you below. AMC has also released a summary of season 3, which we have for you below, in case you need to catch up.
It's early 1963. Lane Pryce, the financial officer installed by Sterling Cooper's British parent Puttnam, Powell, and Lowe, demoralizes the staff with mass layoffs and pits Ken and Pete against each other as co-heads of account services. Calling Don Draper "the face of our business," Lane sends him and Sal to Baltimore to mollify client London Fog. There, Don witnesses Sal in a compromising situation with a male bellhop.
To Read More Click Here.