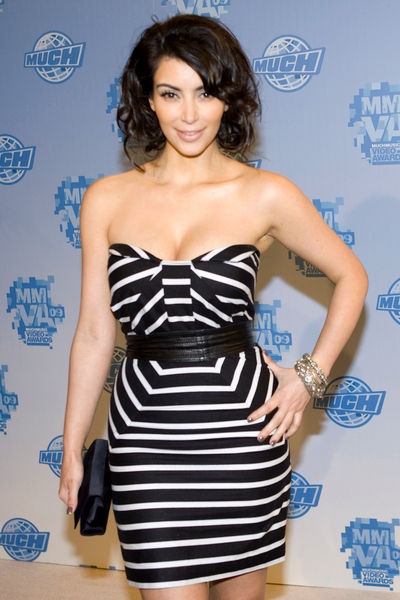 Excited to embrace her new role as an aunt, Kim Kardashian has been planning to throw her pregnant sister Kourtney Kardashian a baby shower. "There's the baby shower I have to plan, the baby is coming. All this stuff is going to take so much time and it's going to be exciting at the same time," Kim told Hollyscoop exclusively.
Though so, the reality TV star didn't spill the beans on when and where she is planning to host the affair. No mention was made on who will be invited to come to the celebration.
Kim Kardashian took it to her official blog on Thursday, September 3 to share with fans that she and Kourtney Kardashian have just shopped for baby gear. "Kourtney and I went baby shopping last week! It's really fun but we you have to stay neutral when you're shopping for a baby and you don't know what the sex of the baby is! I found that really hard ... I just wanted to shop for pink or blue, haha! I want Kourt and Scott to find out already!!" she revealed. In the same post, Kim also wrote "I want a baby!!!! OK, so maybe not right now, but I can't wait to be an aunt!"
Kourtney Kardashian who is pregnant with her boyfriend Scott Disick's baby is expected to give birth around Christmas. She has revealed that she isn't sure if she'll find out the sex of her upcoming baby.