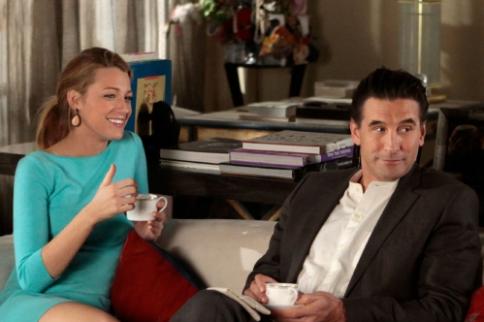 Think that we've seen the last of William van der Woodsen after the shady doctor's dastardly exit from Gossip Girl in this week's episode, "Ex-Husbands and Wives"?
Think again.
William Baldwin will definitely be back to wreak more havoc, a la Georgina Sparks and Carter Baizen, at an undetermined point in the future, according to reports.
A reliable source says the Gossip Girl brain trust is gearing up to have Billy return to the Upper East Side next season. There's certainly a lot left to be resolved.
Baldwin will not, however, be joining the series as a full Gossip Girl cast member, even though he'll popping up here and there to stir up drama as needed.
The reason for that? "I live in Santa Barbara, and they shoot in New York," he said.
To Read More Click Here.