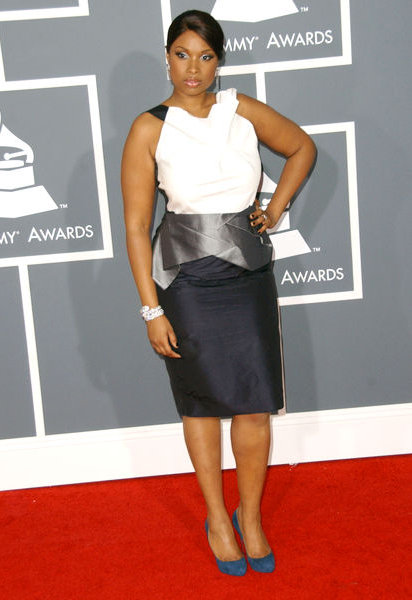 Jennifer Hudson will reportedly sing at Fox's TV show "American Idol". She is rumored to take the stage, singing one of the singles from her debut studio album "Jennifer Hudson" on Wednesday night, March 25.
FOX gives no statement concerning the rumor. But, a source in Hudson's management office claims the singer will return to the reality singing competition on the particular date to tape a performance FOX will air at a later date.
After the lights go down on the Wednesday's results show, in-house audience will be treated to an intimate performance by Jennifer. Unfortunately, no word on when the performance will then be televised.
Another singer said to perform at "American Idol" is Ruben Studdard. He is scheduled to make a live appearance, delivering his new single titled "Together" taken from upcoming fourth studio album "Love Is".
In related news, Simon Cowell reportedly wants the 44th United States president Barack Obama to appear at "American Idol". The toughest judge of the TV show tells Absolute Radio, "We're trying to get [Obama] to do a show at the moment."
The rumor emerges just days after Obama appeared at NBC's "The Tonight Show with Jay Leno" on Thursday, March 19. At that time, the president revealed that his office in Washington "is a bit like 'American Idol' except everybody's Simon Cowell. Everybody's got an opinion."