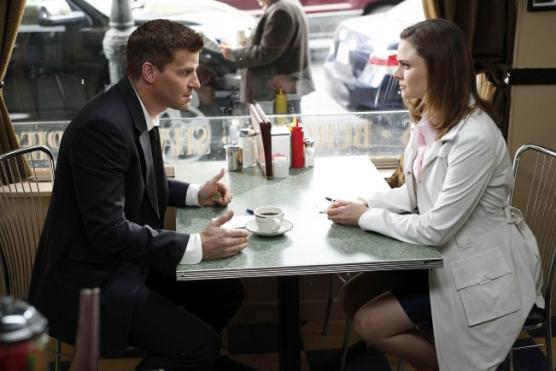 On tomorrow night's episode of Bones, The Gravedigger goes on trial.
It's a huge development and fans can get an early look at "The Boy with the Answer" via these episode stills.
But many viewers want to look ahead to the May 20 season finale - and, hey, who are we to disappoint them?
According to executive producer Hart Hanson, "The Beginning in the End" will be a major step in the evolution Booth and Bones' relationship, one as significant as the controversial events from the 100th episode.
"The season finale is a good place and a natural place to change the direction of a series, and [in the] fifth season, you've got to do that," Hanson told TV Guide.
To Read More Click Here.