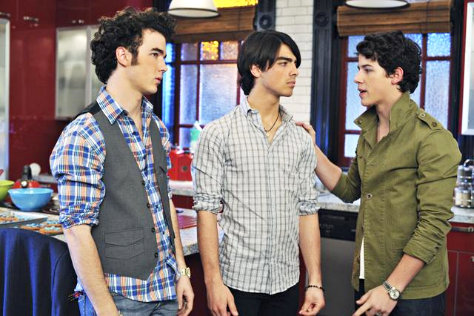 There would be a lot more of Jonas Brothers on Disney Channel. "J.O.N.A.S!" is renewed for a second season under the newly-appointed executive producers, Lester Lewis and Paul Hoen. The former was a showrunner on "The Office" and the latter was director of nine Disney Channel movies.
"These guys are the superstars of their generation," Disney Channels Worldwide entertainment president Gary Marsh said about Jonas Brothers. "We had the opportunity to extend our relationship with them, which we did." According to THR, the band had been informed of the good news while they were in Italy for the European leg of their world tour.
In fact, good news comes in two for the trio. Their short-form reality series "Jonas Brothers: Living the Dream" is also being picked up for a second season. Chronicling the band's life in juggling their acting and singing careers, it is already under filming for a premiere in early next year.
The brothers are expected to join the production of "J.O.N.A.S!" in February so that the show could return on TV in the mid 2010. It will follow the Lucas brothers as they "set out on a summer vacation in Los Angeles that leads to them landing gigs in show business."