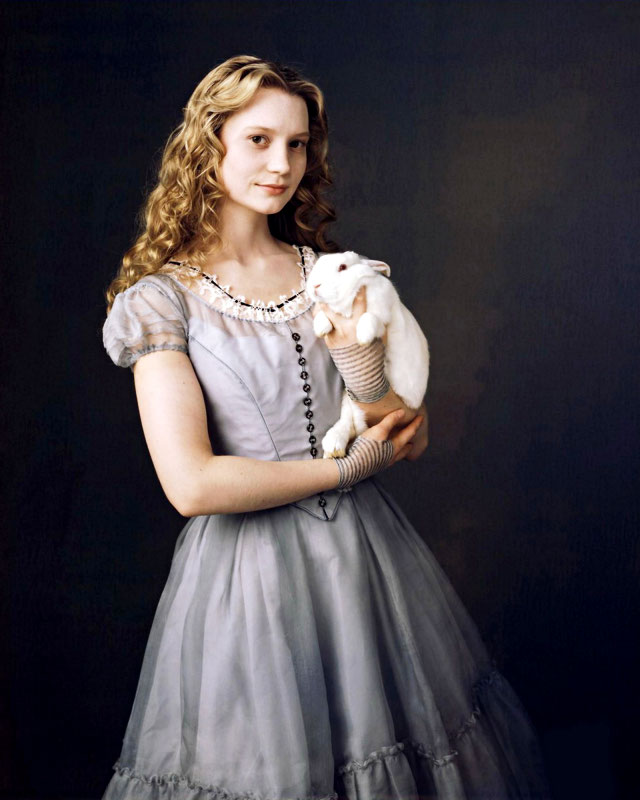 A group shot of characters in the much awaited "Alice in Wonderland (2010)" has been unveiled. Slash Film pointed out that DeviantArt has scanned the photo from an unnamed magazine, which gives first look at Alan Rickman's Caterpillar. Other previously-exposed characters, like Alice, the Mad Hatter, the White Queen and the Red Queen, are also spotted.
Earlier, the Facebook fanpage of the Mad Hatter has promised to bring out an exclusive content to the animation movie. "My, my! Look how my army has grown! We've certainly done our part to win this madness," the message read. "As part of MY army you'll be the first to see exclusive content from Alice in Wonderland- but you can't be late or you'll miss out so stay tuned!"
Expected to come out in Disney Digital 3-D on March 5, 2010, "Alice in Wonderland" is said to be an epic 3-D fantasy adventure which gives a magical and imaginative twist on some of the most beloved stories of all time. The story follows 19-year-old Alice who returns to the whimsical world she first encountered as a young girl, reuniting with her childhood friends. This time, she embarks on a fantastical journey to find her true destiny and end the Red Queen's reign of terror.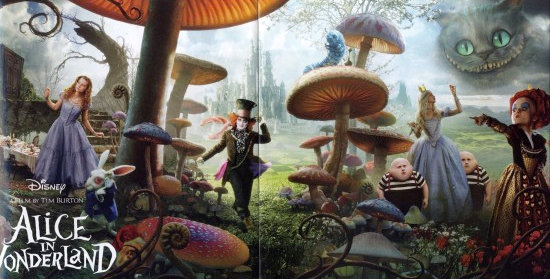 Mia Wasikowska stars as Alice, Johnny Depp as the Mad Hatter, Anne Hathaway as the White Queen and Helena Bonham Carter as the Red Queen. Matt Lucas, Michael Sheen and Crispin Glover join them in the cast ensemble. The movie will also see characters, like the White Rabbit, Tweedledee and Tweedledum, the Dormouse, the Caterpillar and the Cheshire Cat brought back to the big screen.