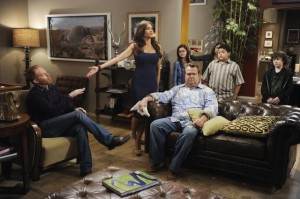 The second season of the Emmy winning comedy, Modern Family, premiered last week. If you missed it, read Mike's review of the premiere. A new episode will be airing this week on September 29 and ABC has released three sneak peeks, which you can watch below.
SOMETIMES THE PAST CATCHES UP WITH THE PRESENT IN THE FUNNIEST WAYS, ON ABC'S MODERN FAMILY
To Read More Click Here.