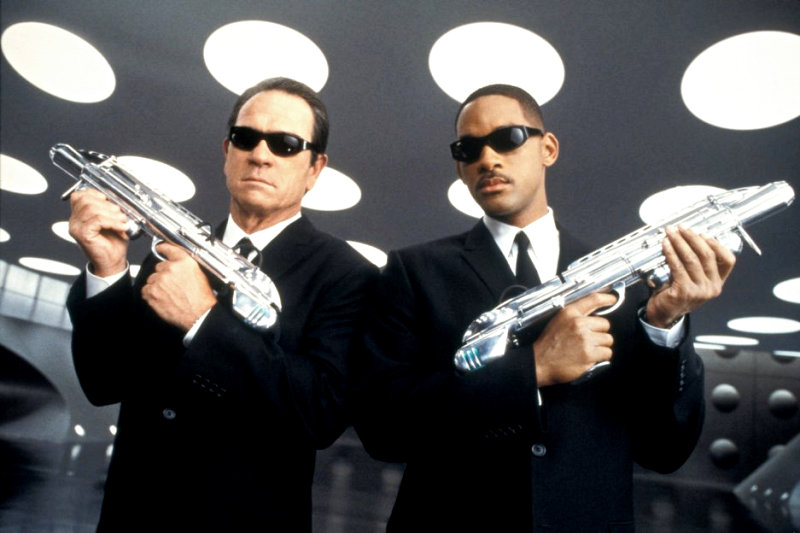 Another sequel to 1997 hit alien movie "Men in Black" is in the pipeline. Collider reported that the Sony Worldwide Distribution president Rory Bruer announced the studio are moving forward with "Men in Black 3" during Sony Pictures' presentation at 2009 ShoWest convention in Las Vegas on Wednesday, April 1.
While the studio's topper did mention the year 2011 in regards to the film, he didn't exactly reveal when the studio are targeting to release this third installment of the comedy sci-fi movie. As for whether Will Smith and Tommy Lee Jones will return to reprise their roles, Bruer also remained mum.
The original "Men in Black" is a 1997 sci-fi comedy directed by Barry Sonnenfeld and starring Tommy Lee Jones, Will Smith and Vincent D'Onofrio. Based on the "Men in Black" comic book series by Lowell Cunningham, the movie went on to gross $589.4 million worldwide and spawned a sequel, "Men in Black II", in 2002.
Apart from the "Men in Black 3" story, Collider also noted that on the same occasion, Rory Bruer have also affirmed a new Ghostbusters movie, "Ghostbusters 3", and SpiderMan sequel, "Spider-Man 4", are in active development. Unfortunately, he did not share more on the two projects.