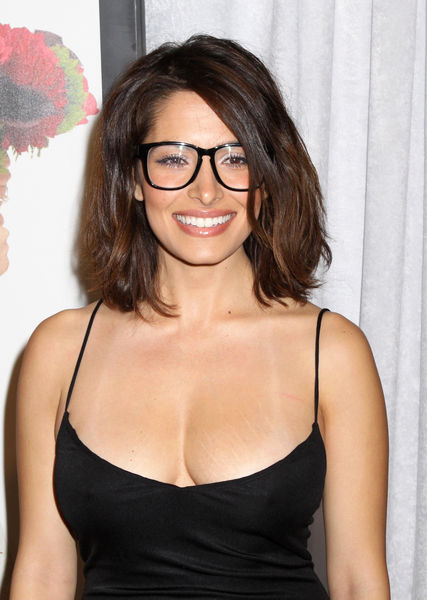 Sarah Shahi, widely recognized for her starring roles in "The L Word" and "Life", is pregnant, E! News exclusively reports as being informed by TV director-writer-producer Rand Ravich. According to Ravich, the actress' pregnancy is about four months long.
Meanwhile, there hasn't been any denial or verification from Shahi herself or her people. Her representatives also haven't provided answer to question on that matter.
As for Ravich, the creator of "Life" also goes on to dish that "[Sarah's pregnancy] is a challenge " for the NBC drama series. Further explaining on the effect that the actress' pregnancy has on the filming of the TV project, Ravich says, "Episodic television is a grueling schedule, and Sarah and Damian (Lewis) were practically in every scene together, and we certainly can't expect Sarah to work 15-hour days ... So we were able to carve Sarah out of the main story a little bit-keeping her always related to Crews and always involved with Crews-and just give her some relief as well."
In "Life," Sarah Shahi stars as Det. Dani Reese, the new partner and immediate superior officer of Det. Charles "Charlie" Crews Jr. which is played by actor Damian Lewis. Meanwhile, in the "The L Word", Shahi stars as Carmen de la Pica Morales, an American-Mexican DJ.