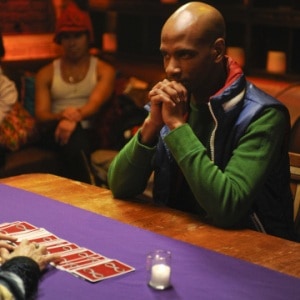 Six designers remain and this week The Fashion Show finalists go to a psychic to discover their future (or as Merlin calls it, a "Physic," hence the grammatically incorrect headline). Spoiler alert: the psychic isn't real, because if she was, she could tell us who wins and save everyone the trouble of stress and designing dresses.
I thought we were in an economic downturn, so how does TRESemme have enough to help shell out $125,00 to the winner of The Fashion Show? At least it's good to see one industry not in need of a bail out. People can lose their cars and houses, but they will always have hair. Except Reco.
To Read more Click Here.