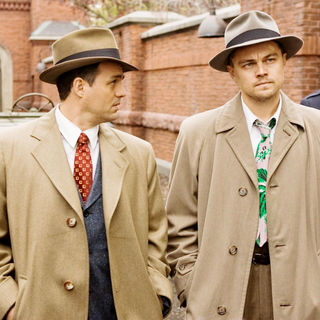 The first clip from "Shutter Island" starring Leonardo DiCaprio has made its way out via AlloCine. Sharing new footage, the snippet follows the lead actor and his co-star Mark Ruffalo as two U.S. marshals who are escorted by guards to enter Shutter Island.
From Oscar-winning director Martin Scorsese, "Shutter Island" is set in 1954 and centers its story on DiCaprio's Teddy Daniels and his partner Ruffalo's Chuck Aule. The two are assigned to investigate the mysterious disappearance of a patient from Boston's Shutter Island Ashecliffe Hospital for the criminally insane.
As a hurricane cuts off communication with the mainland, more dangerous criminals "escape" in the confusion, and the puzzling, improbable clues multiply, Teddy begins to doubt everything - his memory, his partner, even his own sanity. This drama thriller is set to hit theaters across the U.S. on February 19.