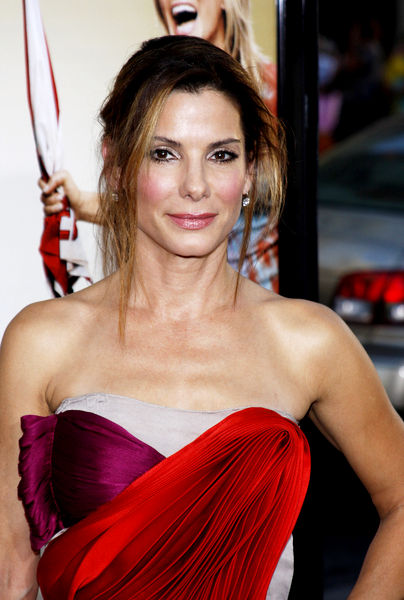 Counting down its theatrical release in September, "All About Steve" celebrated its world premiere on Wednesday, August 26. The special screening event was held at Grauman's Chinese Theatre in Hollywood, California and saw the attendance of Bradley Cooper and Sandra Bullock among others.
The two leading stars of the romantic comedy were joined by their co-stars, including Beth Grant, Thomas Haden Church, Katy Mixon, Luenell and DJ Qualls. Beside the cast ensemble, the premiere was also made merry by the appearance of other celebrity guests. Nikka Costa, George Lopez and Bullock's husband Jesse James were snapped walking down the red carpet.
"All About Steve" centers its attention on Mary Horowitz who after one sweet blind date with Steve finds him as the love of her life. Trying to convince him that they are made for each other, Mary decides to follow Steve as he and his team travel across the country covering breaking news stories. While Steve becomes increasingly unhinged, Mary is caught in the news story of the year, leading him to see her differently.
Directed by Phil Traill using the script provided by "License to Wed" co-scripter Kim Barker, the comedy movie that comes from the producer of "Miss Congeniality" and "Two Weeks Notice" is scheduled to open wide in the U.S. next Friday, September 4.