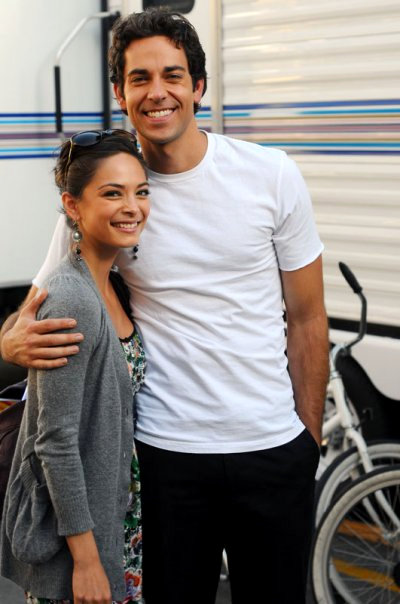 Good news comes in two for "Chuck" superfans. After NBC has confirmed that it is adding six more episodes to the order, Zachary Levi who plays the titular character posted an on-set picture that reveals him as a director.
"On the set directing my first episode of television. Guess which show it is. :)," the actor teased on his Twitter post. Words about him directing an episode have actually circulated two weeks ago with the rumor that the episode he will be directing is called "Chuck Versus the Beard" aka the ninth episode of the third season.
In an interview with several journalists, Levi once said that he got a warm up to direct the "Chuck" episode from a short film called "The Chase". The one-minute short was featured during "The Biggest Loser" episode on October 13. He said, "NBC brought the idea up and I wanted to use it as practice for directing Chuck. Hiring the crew from Chuck helped us accomplish a lot in a few days."
Just a few hours before he tagged a photo where his name is written across the director's seat, Levi included a photo of him with guest star Kristin Kreuk. The former "Smallville" actress will make an appearance in the fifth episode called "Chuck Versus First Class" as Hannah, a Buy More employee whom Chuck meets during a flight.
"Chuck" is scheduled to premiere the third season in March 2010 after the Winter Olympics. However, with the additional episodes order comes a speculation that NBC will shift it to January.