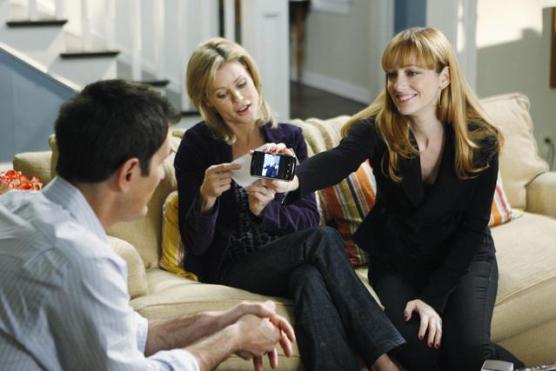 A familiar fans to TV fans across every genre, Judy Greer guest stars on the March 3 episode of Modern Family.
The actress has appeared on such other hit shows as Arrested Development, House and Californication. She'll pop up on the funniest show on television next month as an ex-girlfriend of Phil's.
These two reconnect via Facebook and, well, you can imagine how well that goes. Here's your first look at Greer on the Dunphy sofa.
To Read More Click Here.