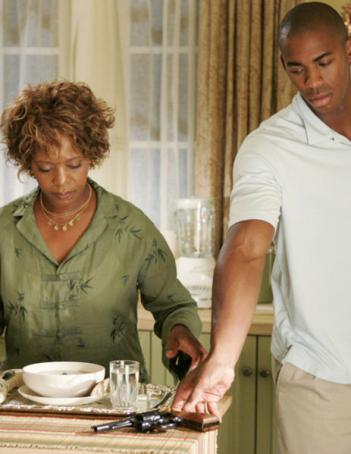 While not as good as Desperate Housewives premiere season, as big fans of Wisteria Lane and its beautiful housewives, we were still big fans of the second season.
The overall plot lines of the show focused on the mystery involving the Applewhites, each of our main leading ladies had some major plot lines of their own.
* Susan found herself on and off again with Mike, found her way back into bed and marriage with Karl, and even got stuck moving into a trailer.
* Bree start off the season in morning of Rex, but soon found the comfort of George and crazy Orson by the end.
* Gaby had all sorts of drama as she went from visiting Carlos in prison to failing to adopting a baby with him after his early parole to having a surrogate mother.
* Lynette managed to secure a job at an advertising agency only to have Tom follow her and get himself fired.
* Edie found herself picking up Susan's scraps by getting engaged to Karl only to see him return to the arms of his ex.
To Read More Click Here.