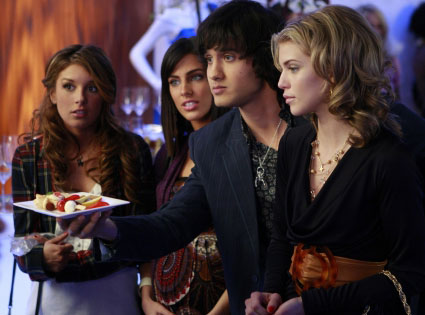 As we inch closer to the March 9 return of 90210, The CW continues to release trailers hyping new episodes of this series.
Yesterday, we posted a video that depicted a couple upcoming scenes, but none were as notable as the sexy shenanigans previewed below.
We'll let viewers discover these for themselves. Let's just say that Liam will be quite the lucky fella when 90210 comes back to the air...