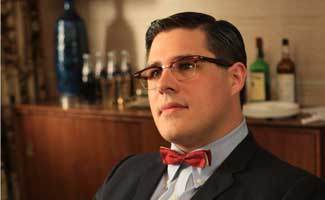 If you thought Mad Men's fourth season was going to be anything less than amazing, Rich Sommer is here to set you straight. Sommer, who plays television department head Harry Crane in the series, has nothing but good things to say about the series. Sure, mild enthusiasm would be acceptable for a star, but Sommer is gushing with complimentary things to say about the fourth season, PopEater is reporting.
Sommer, 32, noted the long wait between the filming of season four and its premiere (which is, as of this writing, in an hour): "I'm excited to finally get it out there. We've been sitting on it for so long. It pains us as much as it pains you guys."
To Read More Click Here.