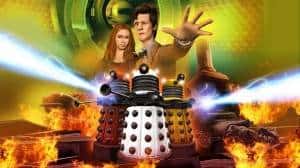 Back in June, the BBC released "City of the Daleks," a new episode of Doctor Who, to UK audiences only. This exclusiveness made sense, but still outraged international fans of the sci-fi series, who wanted a chance to watch the new episode.
Wait, did I say 'watch?' I meant 'play.'
"City of the Daleks" was the first of four announced interactive Doctor Who games that were available only to UK users. The games, which were treated as episodes and had a storyline on par with the show itself, featured the voice acting talents of Matt Smith and Karen Gillan, the stars of the series.
To Read More Click Here.