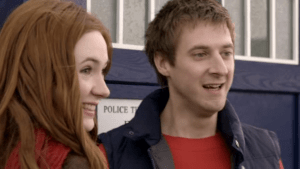 There's been a burst of Doctor Who news today, but seeing as most of our readers are big genre fans, I don't think many of you will be minding too much.
In any case, Arthur Darvill still isn't confirmed as being a Doctor Who regular for series six, though the option is still open, he claims, and he's keeping his fingers crossed. Darvill, who appeared in seven episodes of Who last year, was last seen taking off in the TARDIS with his new wife Amy Pond and the Doctor for a new adventure aboard the Orient Express… in space.
To Read More Click Here.