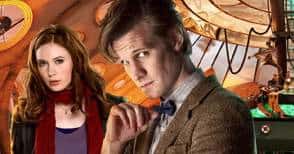 After Matt Smith's first year in the titular role of Doctor Who (a very good one at that, in my opinion), there were rumors that, like Ninth Doctor Christopher Eccleston, he might be leaving the show just a series after he started. Various reasons were given, including Smith's desire to move to America and focus on films, or that ratings for "The Big Bang," were bad enough to send him packing.
Steven Moffat, Doctor Who's current showrunner, has dismissed those rumors. The question of a regeneration was posed to him by BBC News after Benedict Cumberbatch, the star of Moffat's miniseries Sherlock, didn't deny an inquiry of whether or not he would be the Doctor in his upcoming recurring role in the series. "Maybe," Cumberbatch replied simply, and the rumor mill began to churn.
To Read More Click Here.