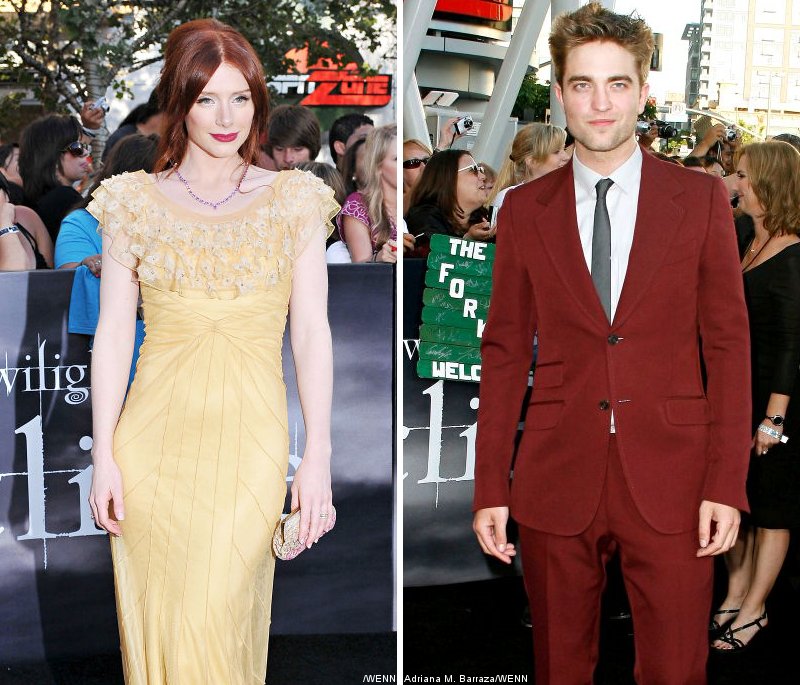 Bryce Dallas Howard had a painful time on the set of the new "Twilight" movie - she dislocated her wrist during a fight scene with Robert Pattinson. The actress plays female vampire Victoria in "The Twilight Saga's Eclipse", opposite Pattinson's bloodsucking heart-throb Edward Cullen.
The pair is involved in a violent confrontation at the climax of the film - and Howard was left with an agonizing memento of the gripping scene. She says, "There's a massive battle at the end where Edward and Victoria really face off, and obviously that becomes a huge spectacle with two vampires fighting one another. There's a lot of swiping, grabbing, throwing, tackling. It's totally a brawl. Everybody had bruising, but I dislocated my wrist."
"The most scary thing was definitely fighting Robert. God forbid I hit his face - teenage girls would never forgive me!"