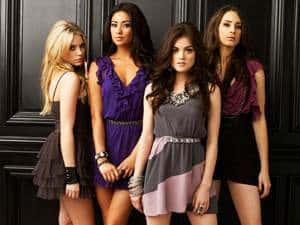 As another mystery is added to the overall layer that is Pretty Little Liars, the show is now chock full of juicy bits that will make you crave it like a wino needs a bottle of Black Irish Rose… If you don't know what that is then don't worry about it and forget I said anything. But the show is getting greater by each episode and it's become appointment TV for the rest of this summer my schedule and DVR. Now we have a new suspect in the form of Toby Cavanaugh, the creepy brother of the equally weird Jenna, whose blind stick is becoming an unintentional run on gag here in my house. More on that later, but now let's get down to business.
Contradictions Don't Look Well On Most Pretty Little Girls…
To Read More Click Here.