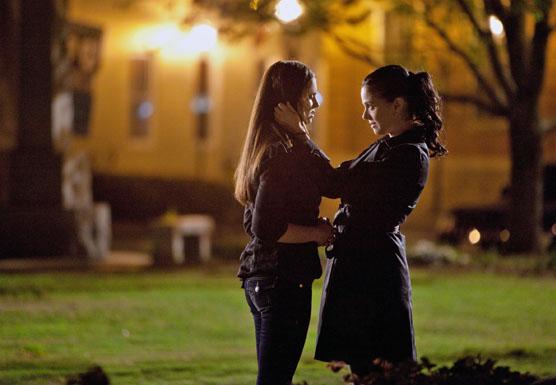 On tonight's episode of The Vampire Diaries, David Anders debuts as Elena's uncle, John.
But we've got even more exciting news regarding Elena's family: she'll soon be reunited with her birth mom, Alaric's wife Isobel.
While the circumstances surrounding this meeting are unclear for now, the appearance of Isobel as a recurring character shouldn't come as a shock. The show hired Mia Kirshner, a well-known actress, for the role.