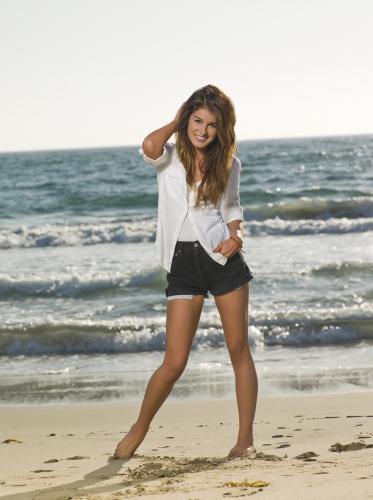 While we've already told you the 90210 season finale will be all about Naomi, Shenae Grimes has weighed in, saying "the finale is so shocking that you'll never see it coming."
Grimes tells E! Online: "I did a hit-and-run, so you wouldn't think it could get much worse, [but] it's going to give everyone a new leaf to turn when we're back next season."
E! Online, who has already seen upcoming 90210 screeners, also confirms there will be more Jasper. Even though Annie stood up to him, Jasper's crazy streak will continue, possibly getting someone killed off. Even when Annie is ready to turn herself in, Jasper's desire to maintain a grip on her will stop her from doing so.
Soon, we'll also be hearing Jessica Lowndes singing, as Gia convinces Adrianna to share her vocal talents via a chick band. Things get bad for Adrianna when one of her bandmates ends up dating Navid. Awkward!
To Read More [90210 Spoilers: Jasper Drama, Adrianna Singing and More! Click Here].