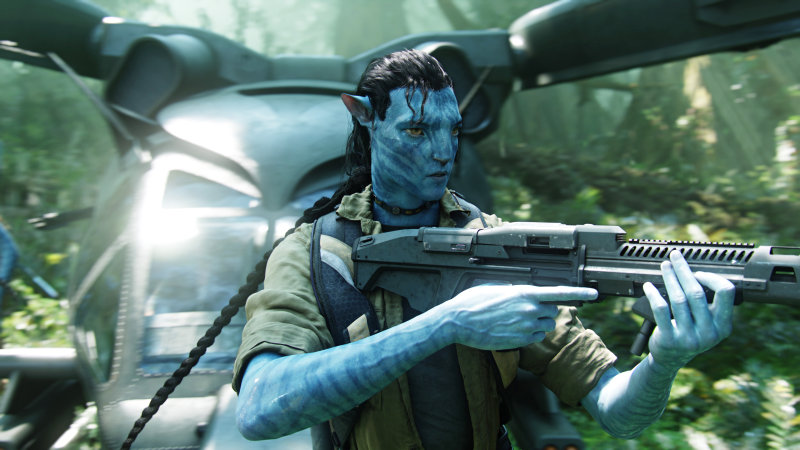 "Avatar" is scheduled to debut its official domestic trailer on Thursday morning, October 29 at 10:00 A.M. PT, but before that, an international version of it has come out for viewing pleasure. Brought out by Drop.io, this sneak peek is nearly three-and-a-half-minute long and offers a better look at the trailer that was screened in theaters last weekend.
While Drop.io presents the new leaked trailer with a Thai subtitle, MySpace has released a fresh behind-the-scenes image for the much awaited sci-fi. Taken from the set, the photo captured director James Cameron and three of the cast members, Sigourney Weaver, Joel David Moore and Sam Worthington, focusing their attention on a monitor.
About the movie itself, leading actor Worthington told Los Angeles Times recently that a touch of human heart is needed in the story like this. "I don't believe there's a certain way to act in an action blockbuster and I think it's a mistake to approach it that way," the 33-year-old Australian shared his thought.
"It's still has drama, romance, suspense; it's only a blockbuster because of the size of scale and the money they throw in and maybe the time of year it comes out," he added. "If you bring in the subtleties of proper human emotion, then an audience can relate to a character. That character isn't just a cartoon. I don't want to be a cartoon."
First conceived by director/producer/writer James Cameron 14 years ago, "Avatar" centers its story on a wounded ex-marine, who is thrust unwillingly into an effort to settle and exploit an exotic planet rich in bio-diversity, and eventually crosses over to lead the indigenous race in a battle for survival. December 18 will be the day the movie opens wide in U.S. theaters.