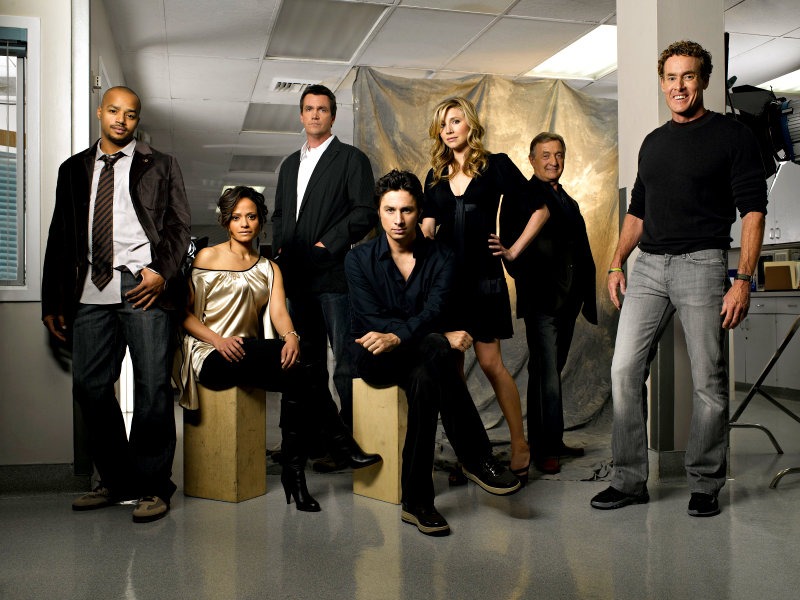 The latest webisode of "Scrubs" has been premiered on ABC.com, taking the scene between the interns and The Janitor. The four newbies are given a note to a meeting in a broom closet where they are led to the private room of Janitor.
In the so-called meeting, Janitor starts rumbling on the rules that the foursome have to agree upon including not projecting any questions. Struck by the authority that the Janitor has, including Ted asking him about the "next appointment", the interns listen to him in awe.
"Our Meeting in the Broom Closet" is the third webisode released as a side story and introduction to the new characters in the comedy series. The earlier two are "Our Intern Class" and "Our Meeting With J.D.".