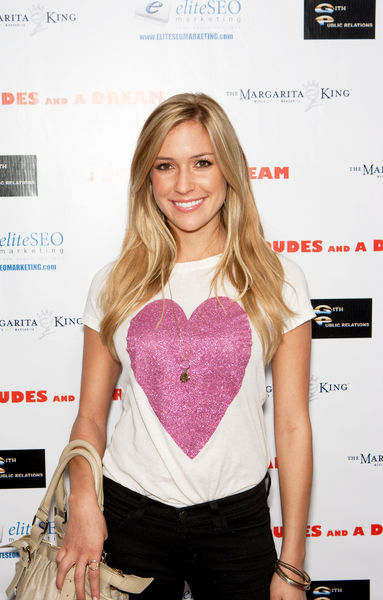 One scene has been clipped from the season finale of "The Hills" that airs this Sunday, May 31. It shows former "Laguna Beach" star Kristin Cavallari arriving late at the wedding of Heidi Montag and Spencer Pratt, inviting whispers from fellow guests such as Brody Jenner, Lo Bosworth, Justin Bobby, Audrina Patridge, Stacie the Bartender, and Perez Hilton.
Kristin's arrival marks the end of Lauren Conrad's era. After the fifth season ends, Lauren is officially out of the picture while Kristin takes over her position as the lead cast. "I'm actually kind of excited," Kristin said earlier. "It's fun because I know the whole crew. It's almost like going home. It's really comfortable. I know what to expect going into it, so I think I'm just more excited than anything."
In Lauren's final episode, she decides to attend Heidi and Spencer's wedding. Holly gets upset due to Spencer and has a meltdown at the reception party, and Kristin returns to stir up some fun and some drama for ex Brody, and former enemy LC. In the end, Lauren and Lo move out of the house.
To Read More Click here.