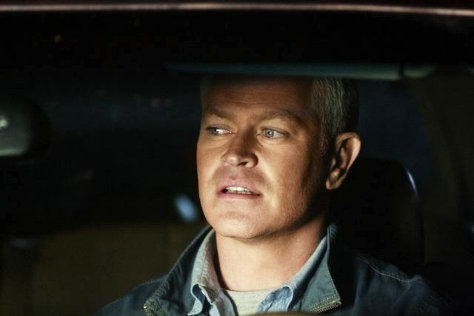 There will be a two-hour event on Sunday, May 17 for the last two episodes of "Desperate Housewives" season 5. "Everybody Says Don't" airs first at 9/8c, followed by "If It's Only in Your Head" at 10/9c.
In "Everybody", Gaby runs into an old acquaintance who's lost everything, Lynette is upset with Tom for his latest "bright idea". Orson threatens to blackmail Bree, and Susan accepts Dave's "friendly" gesture.
In "Head", as Lynette adapts to Tom's decision to go back to school, Orson takes a beating that Bree cannot comprehend, Gaby's niece moves to Wisteria Lane, and Susan and MJ's lives are in grave danger at the hands of Dave.
"Desperate Housewives" has been renewed for a 6th season by ABC. Whether or not her character is really in danger that she may not be back next season, Teri Hatcher told E! Online, "I intend on having a job on Desperate Housewives next year, but it's definitely (a) dramatic (finale)."