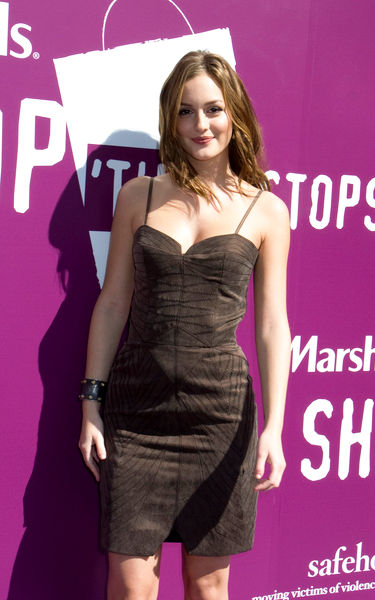 Leighton Meester has been signed to Universal Republic Records through an agreement with Time-Act Music to release her debut album this fall. In the meantime, she has been recording the effort in Los Angeles with some of today's hottest producers, including Harvey Mason Jr. (Justin Timberlake and Pink), Polow Da Don (Usher, Stacy Ferguson a.k.a Fergie and Kelis) and Spencer Nezey of Jupiter Rising.
Commenting on the addition of Leighton to Universal, Monte Lipman, President and CEO of Universal Republic Records says her "tremendous presence and spirited approach to her musical artistry is a perfect fit with her new Universal Republic home." Tom MacKay, Senior Vice President of A&R for the label also gives positive response, stating, she has "boundless energy, focus, and a one-of-a-kind perspective to every facet of her music."
As of Leighton herself, the Blair Waldorf of "Gossip Girl" shares her excitement regarding the deal. "I'm thrilled to be welcomed into the Universal Republic fold," she claims. "Their reputation for nurturing artists combined with a willingness to break new ground makes it the ultimate environment for me to enjoy making music and explore my own creative boundaries. I look forward to a great working relationship."
The title and other details of Leighton Meester's new album are still under wraps. However, rumor suggests that she will work with Cobra Starship's frontman Gabe Saporta and "American Idol" new judge Kara DioGuardi. They reportedly will record a remix of a song called "I Make Good Girls Go Bad", which Gabe and Kara had originally written for Cobra Starship's new album. Most recently, a "leaked" cover version of Awesome New Republic's track "Birthday" with Leighton's vocals leading on the hook has been embraced by online fans around the world.