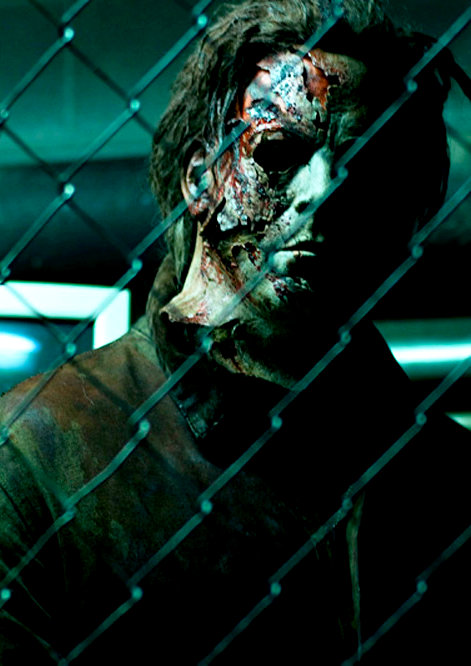 The trailer of "H2: Halloween 2" which was attached to "Crank 2: High Voltage" has come out in the form of a bootleg video. This is the leaked version of what will be debuted on Yahoo! Movies Friday, April 24. Presenting more than what has been teased on Entertainment Tonight's preview, the trailer promises that the movie will reveal Michael Myers' madness.
The raw look at what the movie has to offer opens with a voice of a girl saying that she killed a man followed with a hospital scene and the brutal slashing of a nurse by Michael. Displaying more of Scout Taylor-Compton as Laurie Strode, it also gives out a look at Sheri Moon Zombie's Deborah Myers.
"H2: Halloween 2" is said to chronicle the aftermath of Michael Myers' murderous rampage through the eyes of the sister he hunted. It stars Tyler Mane as the new Michael Myers and sees Scout Taylor-Compton, Malcolm McDowell, Bill Moseley, Brea Grant and Margot Kidder among the cast ensemble. The horror movie will be coming to U.S. big screen on August 28
To Watch The Trailer Click here.