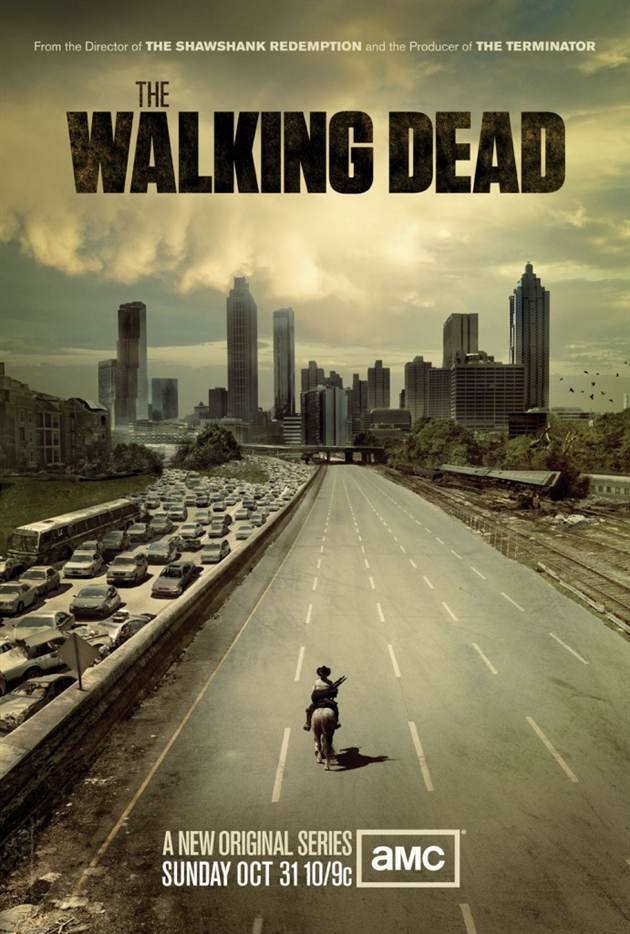 AMC has released the poster for Frank Darabont's The Walking Dead, adapted from the comic series of the same name. The Walking Dead poster is a bleak image indeed, featuring protagonist Andrew Lincoln apparently going the wrong way. As bad an idea as it may seem, Lincoln is on a mission to reunite with his family - and yes, he's that kind of hero.
The Walking Dead is known as a transcendent bit of story-telling, an effective and familiar zombie apocalypse story AND an intense and challenging character driven epic. George Romero would be proud.
To Read More Click Here.