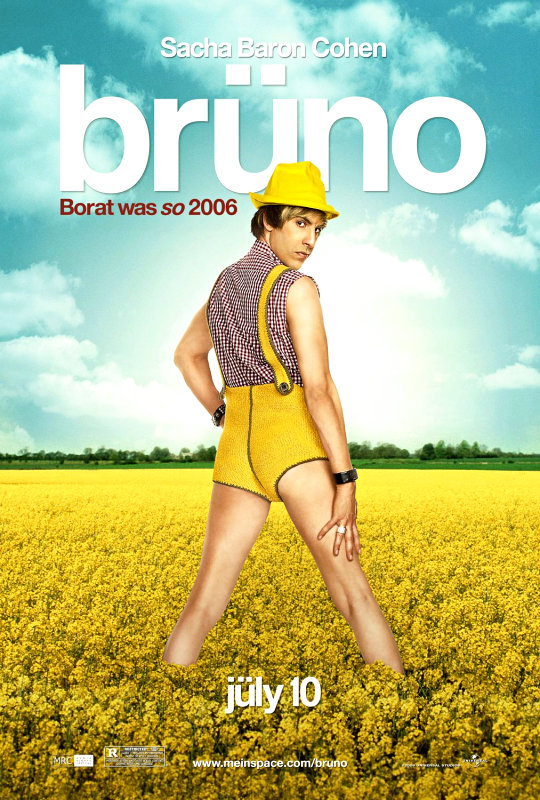 More than a month after the red band trailer of Sacha Baron Cohen-starring comedy "Bruno" made its way out, Universal Pictures have presented a green band version of the trailer. Popped out via MTV, this is said to be the trailer attached to "Terminator Salvation".
Much of the footage seen in this trailer is similar to the red band one with the exception of the nudity, sex kits and other NSFW (Not Safe for Work) elements. While genuine new footage are hard to find, several fresh snippets are still added at the final half of this trailer. A glimpse of him asking a karate master how to avoid homosexual's attack is among the new footage.
Directed by Academy Award-nominated filmmaker Dan Mazer, "Bruno" is developed from one of Cohen's noted characters in comedy television series "Da Ali G Show". Taking the format of "Borat", the movie is said to highlight the interviews between the eccentric gay Austrian fashion reporter and unsuspecting guests, which allegedly include Arnold Schwarzenegger and Ben Affleck. It is set to open in U.S. theaters on July 10.