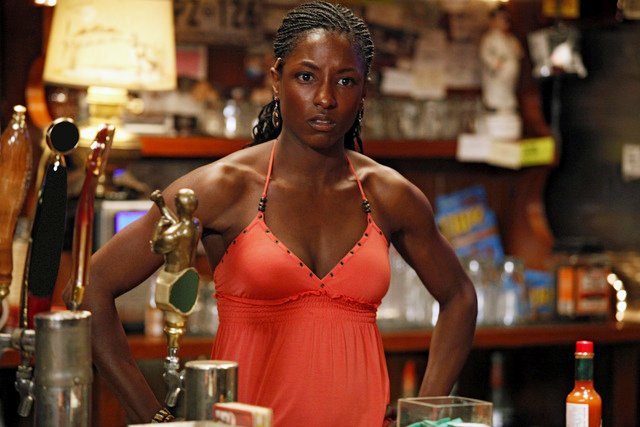 Days before "True Blood" comes back with "I Smell a Rat", three fresh clips are unleashed to give a look at what to expect from this upcoming episode. The first features Jessica and Arlene, the second sees Tara and Jason, and the third boasts Eric and Pam.
"I Smell a Rat" will air August 22. A reluctant Bill warns Sookie about the dangers she will face. Jesus (Kevin Alejandro) is intrigued by the mysterious qualities of V. Sam's recent fit of rage triggers dark memories.
Eric takes precautions and fulfills a wish; Arlene turns to Holly (Lauren Bowles) for help with a pressing problem; Jason deals with the unexpected, both with Tara and Crystal; Jessica is torn between Tommy and Hoyt. After communing with Talbot (Theo Alexander), Russell promises to extract vengeance on his enemies.