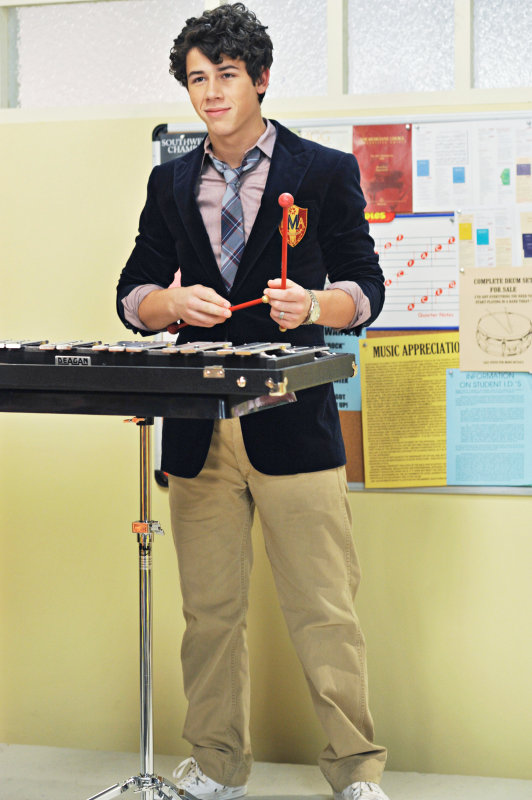 Nick is having a very bad day. In the next episode of "J.O.N.A.S!", the youngest of the Lucas brothers got a pink paint all over his head, an opened milk carton falling onto his lap and his guitar smashed by an elevator. As part of the really bad day, he also experiences a writer's block.
When he falls asleep, he dreams of writing a great song but can't remember it once he wakes up, so Joe and Kevin try to re-create Nick's bad day to help him remember. Titled "Complete Repeat", the new episode will air on July 5.
On another news, the Jonas Brothers are conducting a contest in support of their new album "Lines, Vines and Trying Times". The band are inviting fans to cover their song "Fly with Me" using any kind of music instruments or doing it a cappella way. For more information about the contest, log on to JonasBrothersFanClub.com.